Along with the basic statistics reporting iMobiTrax features a report generator that allows you to run reports based on all the data captured. These can easily be viewed in your browser or exported to CSV for further analysis. To begin generating these reports simply navigate over to the Reports tab. You have two options: Custom Data Report and Subid Analysis Report.
The following options are available for the Custom Data Report: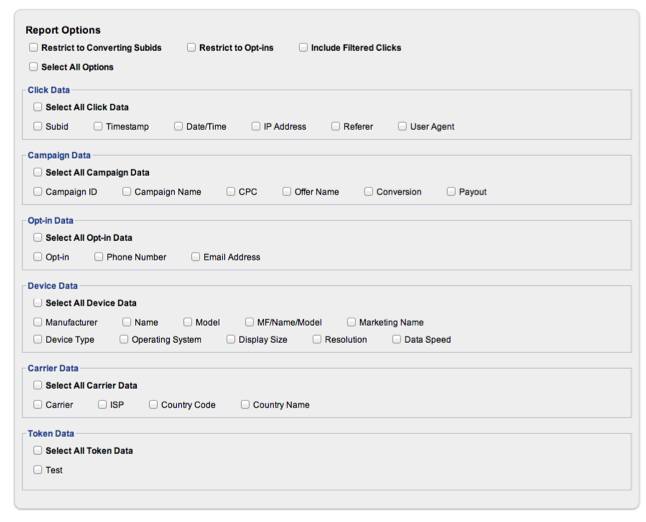 A sample report will allow you to quickly identify very important metrics to your campaigns: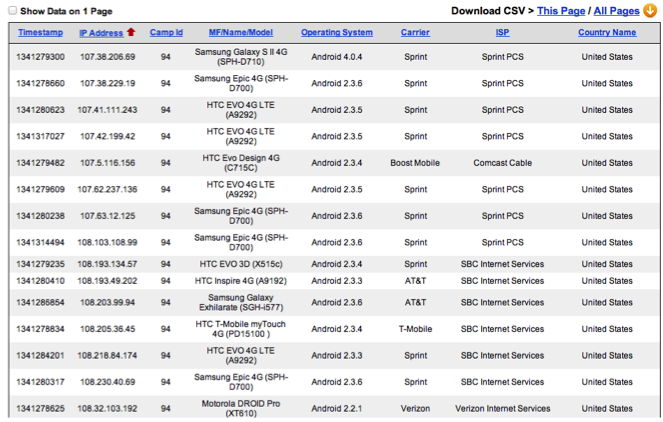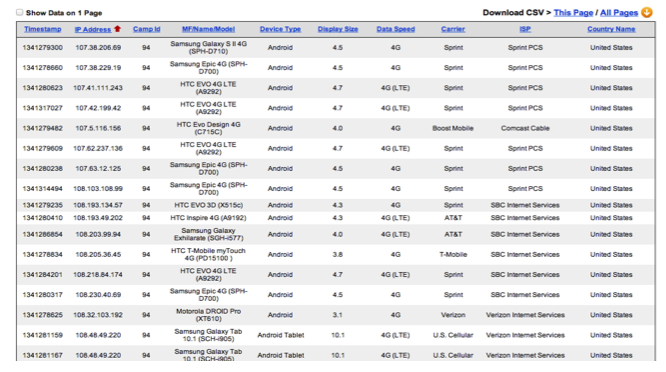 The Subid Analysis Report allows you to take a deeper look into your campaigns by pulling the unique Subid numbers from your affiliate network and then analyzing where exactly the traffic came from. To begin the report you simply want to pull the unique Subids and then enter them into the report generator: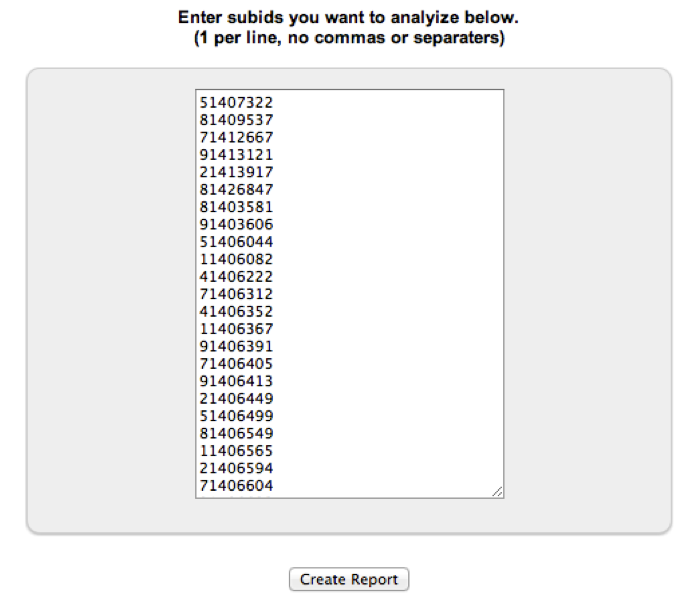 A report would detail information such as the following: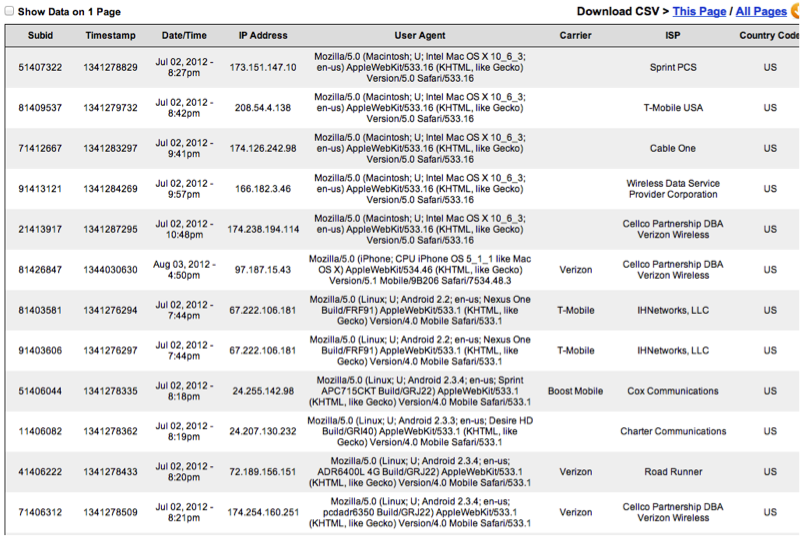 By running all of these reports you will learn more about your traffic than ever before. Identify the exact metrics that all you to scale your campaigns past the competition and combine the data to compile unique redirection rules to fully optimize your ROI.