With iMobiTrax you can slice every detail of your traffic and optimize your campaigns extremely easy. We have tried tracking solutions before but none include the functionality iMobiTrax has.

iMobiTrax allows you to see, in real time, exactly where your mobile traffic is coming from. After running mobile traffic with this software in place and seeing what it can do, I would NEVER run mobile traffic without it.

iMobiTrax gives you the ability and resources to call out mobile traffic agencies that send untargeted traffic. To sum it up, iMobiTrax is setting the standard for mobile marketing advertiser tracking.

iMobitrax has been the foundation of all of my campaigns the last few years because it allows us to recognize trends and take advantage of those trends that larger advertisers would overlook. iMobitrax has allowed me to collect more data about my visitors which in turned maximized my profits.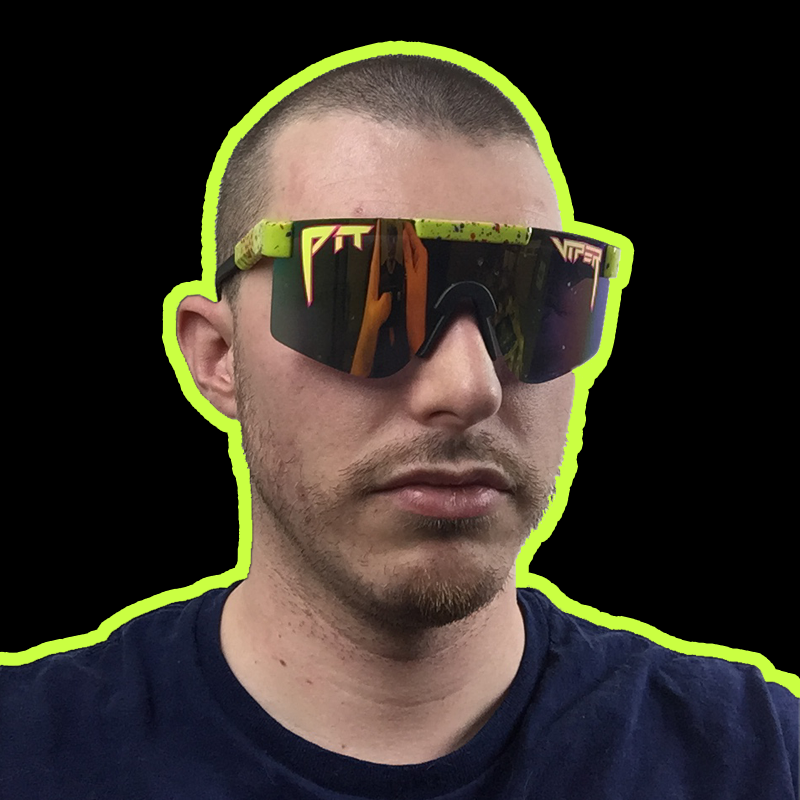 CASE STUDY: iMobitrax user hits $20,000 daily profit mark.
More Testimonials about iMobiTrax













Interested? What are you waiting for!?
People Just Love Us!
Ryan D. – iMobiTrax is a game changer. Without this technology, mobile advertisers are at a severe handicap when it comes to optimizing and competing in this space. With it, you have an almost unfair advantage of being able to quickly identify where high conversion rates are taking place — allowing you to outbid any advertiser. There is nothing else like this publicly available.

To top it off, it's fast, lightweight and easy to use. I can't imagine ever running a mobile campaign again without it.
Curtis H. – There are so many great things to say about iMobiTrax that I'll do my best to keep this review brief and to the point. As the world of mobile marketing is exploding right before our very eyes, some marketers, myself included, are finding it challenging to find partners, resources, and tools that can truly help them master this uncharted and rapidly evolving territory. The team at iMobiTrax have a proven, successful track record (please visit www.IMGrind.com and www.RevivedMedia.com for reference) and have now together a unique tracking solution that can help both novice and advanced mobile marketers quickly identify winning campaigns & traffic sources while eliminating the losers, or even turn losers INTO winners! iMobitrax's real-time reporting shows where to send more ad dollars on winning clicks for better conversions and higher ROI- it's not uncommon for marketers to generate 100% or greater ROI with iMobiTrax's help which is something I too have been able to achieve. This means a better ability to adjust & scale on the fly for more profits, while simultaneously generating leads & conversions that will keep even the most stringent advertising partners happy- iMobiTrax is a win-win for everyone involved! From individual affiliate marketers with budget constraints to full-fledged networks & agencies running their own internal or direct campaigns, you MUST have reliable tools in your bag of tricks. It's self-hosted too which means more control over who has access to your sensitive data. At such a reasonable price, iMobitrax sets itself apart from the competition as a leading solution with multiple advanced features and constant updates that truly deliver as promised.
ppchound – iMobiTrax 100% USEFUL – NO FLUFF
ericw – Tracking software developed by top mobile marketers for top mobile marketers. Good stuff
solglo – I had a question about a slow loading offer page and I put in a ticket. I figured I'd get a response Monday morning since this is Friday evening and all. I run out to the Super Walmart, grab a cart… and my cellphone buzzes, I have 2 emails from support. I'm thinking they are the normal auto-acknowledgement B.S., wrong. Bill and Ryan both answering my question. That's hella support guys. Thanks again.
thistimenextyear – Very much looking forward to getting my hands on this gents.
eric – This really goes without saying, but the guys definitely have their priorities straight and take this stuff very seriously, they know your business and these tools is how you make your living. No one will out work them or beat them at whatever they put their mind to, I see it over and over.
Preston – Service is everything. You can create the best tool in the world, but if you don't have consistent updates, and a support team in place, eventually the tool erodes and you have customers that get screwed. Not the case at iMobi – iMobi customers are priority #1!
mrgodlike – I have to agree (for both imobi and Revived). Now, while Preston, Ryan, and Ruck have been great at answering my questions…. Bill has been ABSO-FUCKIN-LUTELY phenomenal with all things coding. He's rewritten scripts/code that i tried to piece together and figure out (literally spent hours researching and testing something out) in like a min WHILE speeding it up and giving it more functionality. He's explained all the pieces of it (I asked him to explain it so that I could get a better understanding for future use), how to get the most out of it, what I need to get installed on my server to improve/get more from it…. and a lot more. Now i'm not saying this so everyone can take up all his time and ask him 1000s of questions on coding, but more so how appreciative I am of the support he's provided in this regard. The phrase "he goes above and beyond" doesn't seem to give it justice as his support has exceeded that phrase 10 fold. Again, respect their time when you've got questions/support in mind.
mugga – I'm very very happy with the support. Probably the best support I've ever seen. I think I had a question on the 4th or the day after and I wasn't expecting a reply back that day or even the next day. I think it was even around 6PM, so I figured it wont get answered because they are out of the office or what not. 2 minutes later I get an email to my phone saying Ryan has answered my ticket, unbelievable.
positivity13 – Yeh I agree A*** support. I had a problem installing it as my web host was using the wrong php even though they told me it was right. Ryan and bill contacted my web host and got them to sort it within a hour. Service abovE and beyond!!!
Thanks guys
Graham – Two words: IT ROCKS!!!!
Interested, What Are You Waiting For!?