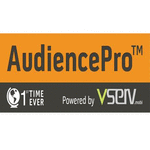 Yes, now we're talking! We have some uniqueness hitting the mobile ad industry today with the announcement of the AudiencePro Platform from Vserv.mobi. As far as I know, and from what Vserv has claimed, they are the first Mobile Ad Network in the world to enable audience profiling via Telco integration.
The AudiencePro platform combines the Vserv Mobile Ad Network with user data from Telcos (telecommunications companies), to allow advertisers to reach their exact target audience across all mobile platforms.
Here's a sweet visual on how it works: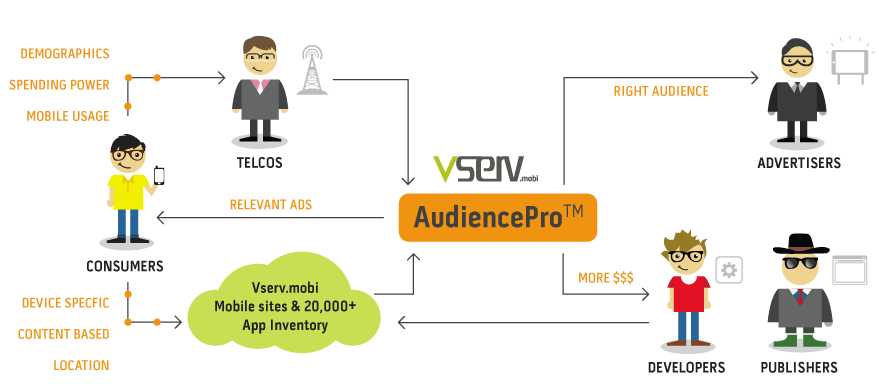 The AudiencePro platform allows deep targeting based on combination of demographics, spending power & mobile usage data from Telcos and location, content relevance & device specific data from the Vserv.mobi network, to allow advertisers to reach exactly the audience they want. The platform will include support for all creative formats, including rich media formats, such as full screen ads, video and HTLM5 interactive ads.
Vserv.mobi has also confirmed telecom operator Airtel as its first partner for the AudiencePro platform. That means it's for India right now only, mobile newblets.