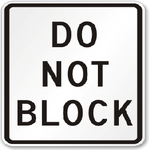 One of the coolest features available in iMobitrax is the ability to block bad traffic / mobile clicks and filter incoming mobile clicks accordingly as well. We use the traffic blocking function to avoid review teams for our ads.

Mobile Ad Networks are notorious for sending bot traffic, crawlers and other types of bullshit that they should be filtering out so you don't get charged for crap clicks. However, this simply isn't the case inside the mobile advertising industry which is plagued full of morons who simply do not understand how to operate adservers.
So we took it upon ourselves to save you money with our own system. Learn how you can use iMobiTrax to filter or block clicks that come from bots, crawlers, or scrappers so your reporting accurately reflects the actual clicks you paid for with the video below.