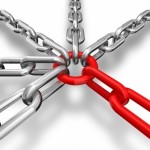 Here are some tips for successfully using mobile marketing to engage consumers with your business:
Set a goal – Determine exactly what you want to accomplish with a mobile marketing program. Factor in that the user must absorb your content in the same amount of time it takes to double-click, or two seconds.
Pinpoint your target – Research how users in your target market tend to use their mobile devices, for entertainment, or for reading their stock tickers.
Create a compelling call to action – Your headline must be concise, strong, and short, conveying your point instantly while encouraging the viewer to learn more. Short copy rules in this medium.
Minimize page components – Graphically overloaded pages will load slowly, so slow that the user will move past your message to something else. Research shows that mobile users prefer to click rather than scroll.
Encourage Sharing – Getting a user to share your marketing message is quite possibly the most potent way of extending reach and increasing invisibility.
Consider interactivity – Adding interactivity to your mobile marketing message can help further engagement and convert visitors to customers. For example:
Click/text to call
Click/text to request sample
Click/text to request additional information
Click/text to enter contest or vote
Click/text to locate closest retail outlet
Click/Text to receive discount or coupon
Click/text to download content