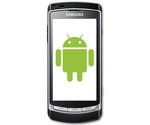 The number of European mobile owners using smartphones has grown by 30 percent over the last year to 136 million smartphone users in the three month average ending December 2012. December 2012 was also the first month all EU5 countries (Germany, Spain, UK, France and Italy) passed the 50 percent mark for smartphone penetration.
Analysing the smartphone handset manufacturer (OEM) market shows that in December 2011, Nokia still led the field and captured a 28 percent share of all smartphones used in the EU5 region. During the past year a few notable changes took place – Samsung overtook Apple in February 2012 to reach second position with 21 percent share, behind Nokia who was still ahead with 24.8 percent of the European smartphone OEM market.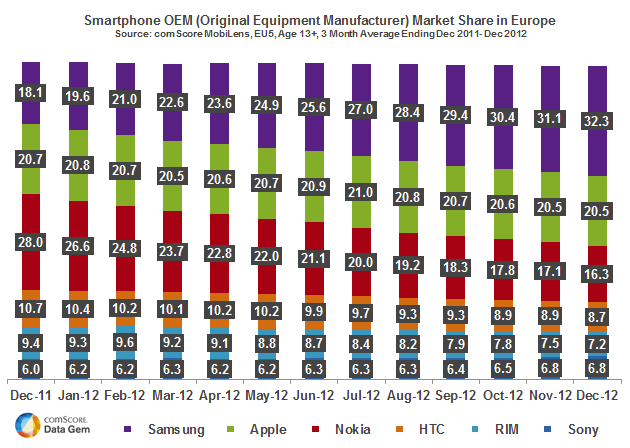 Graphic via Comscore Data Mine
Pretty crazy how the Manufacturer tide has changed. Just last October, Apple was the leading Mobile Manufacturer in Europe and in less than 6 months have been surpassed by Samsung.
Key Tip: For all of you mobile advertisers, I'll throw you out a key tip. Target those Samsung Android Smartphones, particularly those Samsung Galaxy phones. They convert like fire!