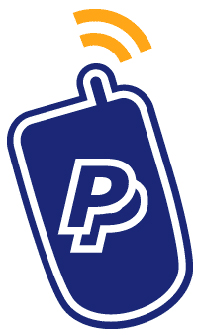 M-Commerce = buying and selling goods/services via mobile. There is an absolute ton of ways to do it, too many for me to even try to talk about so I'll give you what I know. Downloadable type items are almost always purchased through and billed by the carriers. Carriers want to stay in charge of the downloadable products to help protect their customers from shitty vendors and to of course protect their revenue stream that content which is downloaded can bring them.
If you want to sell downloadable content via mobile, most likely if not always you are going to be sharing revenue with carriers and all the billing will be done thru them. Even if you were to go thru a site that helps you create and sell that type of content, you will still only receive a percentage of the profits as the carriers will handle all the billing.
If you were to sell anything that is a physical product, here are a couple of mobile payment providers. These can help get your mobile payment gateway setup.
Paypal Mobile – Paypal users can setup a mobile Paypal account so that when they are on a site or see ads for something they want to buy via mobile phones they can. How about selling tickets? Get the picture! Put up the Paypal logo on your market materials and show people how to register and pay for the event right there.
ShopText – A mobile commerce company with a software platform that transforms any ad into a point of sale opportunity. The technology creates a secure, direct to consumer marketplace where people can shop, sample and save. Customers can sign up with Shoptext by signing up online, enter their CC info and then activate their account via their phone. Each time someone wants to buy from a Shoptext Vendor, they just text the keyword from your ad and enter their pin codes.
Bango – One of the largest payment gateways for mobile that can collect money worldwide thru customer phone bills, credit cards and paypal accounts. It has a free starter package that you can sell up to 10 products and get 20% of the revenue from the total sales. It can be priced up to $1,600 a month and you can a wider range of services and can keep up to 90% of your revenue. If you are a larger brand, Bango would be more suited for you.
mPoria – Not really just a mobile payment provider but much more. It's a complete m-commerce provider. The GoMobile service here is a turn-key m-commerce suite that allows you as a retailer to build, customize and monitor a complete m-commerce site easily and cost effectively. If you want to sell physical products, this is the tool to have. You can open a mobile store in minutes.