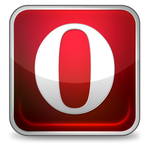 Attention: Mobile Marketers and Advertisers, there's a new player in town.

Software provider, Opera has announced Opera Mediaworks, a company subsidiary which provides advertising, content distribution and monetization for mobile devices.
Making use of a variety of advertising technology platforms and Opera's mobile browsers, used by more than 237 million people around the world, Opera Mediaworks is expanding Opera's brand and presence, enabling a more open and efficient marketplace among mobile publishers and advertisers. It enables brands to reach their target audiences while making it possible for consumers to find, use and purchase the mobile content and services most relevant to their interests.
Also announced today is a new performance-based mobile advertising platform called Opera Mediaworks Performance, which provides advertisers with comprehensive tools to better reach their target audience and acquire new customers. Based on the idea that mobile advertising should entice consumers to connect directly with the advertiser, Opera Mediaworks Performance facilitates real-time targeting and reporting on mobile ad campaigns.
Opera has a formidable ad platform which saw $400 million of publishing revenue in 2012, up from $240 million in 2011. It serves 50 billion ad impressions per month across its network of 12,000 sites and applications. Opera Mediaworks counts 20 of the top 25 global media companies and 70 of the top 100 Advertising Age advertisers among its clientele, each of which is aiming to get a piece of its 300 million plus monthly users.
That reach makes it the world's largest mobile ad platform, according to Mahi de Silva, who is CEO of Opera Mediaworks.
This opens up a large amount of newly available mobile ad inventory for our iMobiTrax users.

You can read the official press release here.