Here's my setup for campaign scheduling starting off. Now, understand this is for a quick test. It rarely means anything until I see the results after my second test below as well:
First Test Schedule Setup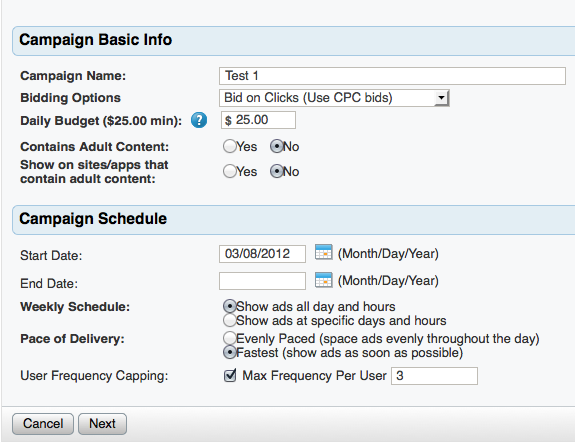 Second Test Schedule: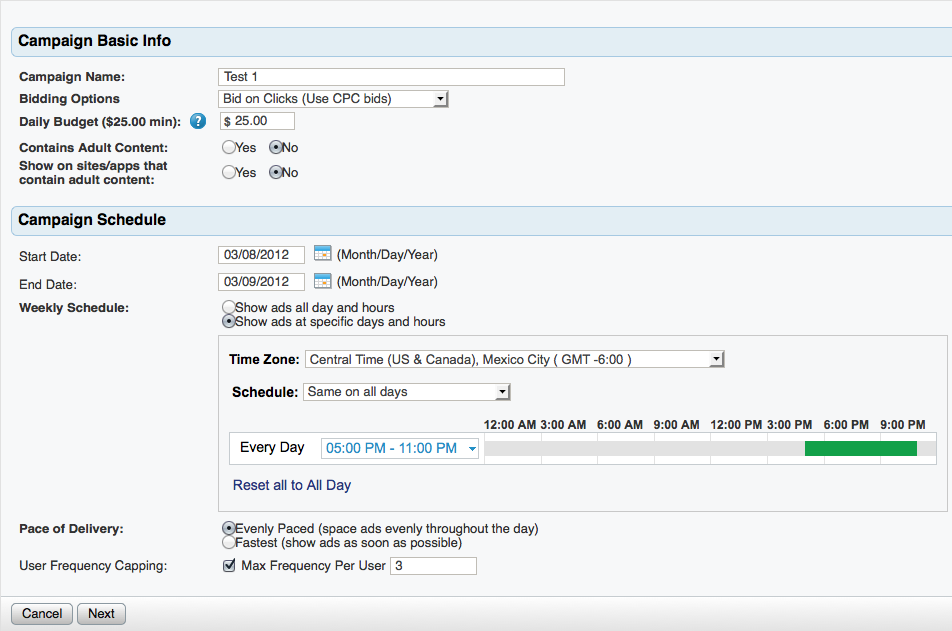 Yes, there's a reason why I test late in the day with Jumptap (Mobile Behavior that sticks to me).
So there ya have it. May not work for everyone's budget. Mine allows me to quickly throw money at it in the broadest fashion and then start honing down from there. As with any type of media buy or plan I suggest going broaden and working downwards toward optimization versus working upwards and optimizing. Lot easier.