What an amazing last couple of weeks it has been for the entire iMobiTrax Mobile Tracking Solution team!  Last week we officially rolled out version 1.3 with a lot of exciting new features that will likely send your mobile campaigns to the next level.  A lot of big things are in the works as we continue to develop our self-hosted mobile tracking software even further.  Some of the features/updates you'll notice:
* Week/Day Parting – See the exact days of the week and hour of the day that your campaigns are converting.  Marketers that currently run mobile traffic understand how different days and hours can convert very different in a mobile environment.  With our new week/day parting feature you can easily view of this information in real time and implement instant optimizations into your campaigns.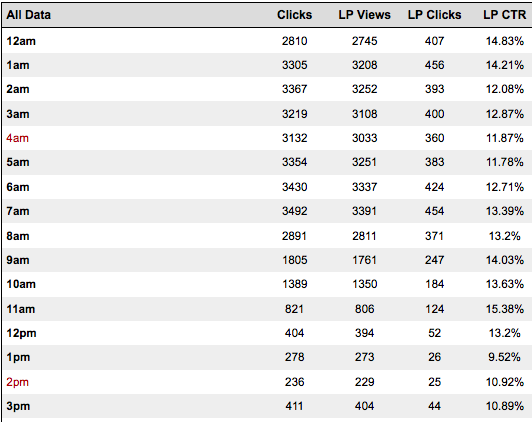 * Stats Export- Instantly export your reporting statistics to a CSV file that can easily be organized in a spreadsheet.  Now with the click of the mouse you're able to generate instant reports for your media buying team to make important optimizations and campaign decisions.
* Carrier/ISP reporting data – All licenses of iMobiTrax now include this important reporting data in real time.  Instantly see where your clicks/conversions are coming from on a carrier/ISP level.  Determine if your advertising network is sending you real carrier traffic or wifi traffic.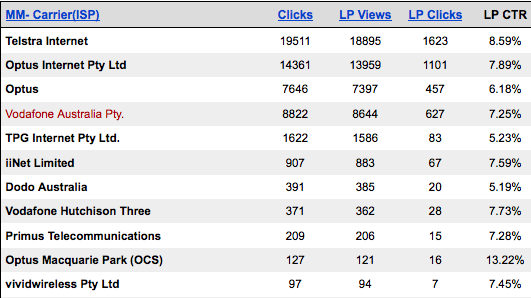 * Updated User Agents – At the top of your iMobiTrax installation you can easily view the latest update to our internal user agent database.  With the click of a mouse you can download the updated file and ensure your copy is tracking up to 99% accuracy.  These updates are included with the monthly subscription to iMobiTrax.
* Change Tracking Domain In Real Time – No longer do you have to wait for our support team to update your tracking domain on your iMobiTrax license.  You can now update this instantly inside our user interface and have it reflect your current installation.
All new customers to iMobiTrax will receive the latest version after payment verification.  Current users can download the update from our user interface and follow simple instructions to update to version 1.3.
We have many more cool features planned for upcoming releases as we continue to meet our goal of allowing our customers to track their mobile marketing campaigns with ease.  If you ever have any questions, comments, or concerns please feel free to reach out to our team as we're available at all hours of the day, 365 days a year!